When it's time to buy accessories for your new iPad, don't leave out the ultimate accessory. That is an iPad carrying case for your new investment. There are lots of reasons why the case should be your ultimate accessory. Check them out.
Protection
iPad carrying case protects your iPad. It's no secret that these tech devices are expensive and you need to make them last as long as possible. You will be carrying this device almost everywhere you go to. The regular handling makes it prone to falls and scratches. The case will protect it from all these. Most of these cases cover every part of your device, providing maximum protection. You will need a case even more if you use your iPad during outdoor activities such as biking, gardening, and camping. Heavy-duty cases absorb shocks when your apple device falls.
Attractive designs
These cases are often sleek and come in attractive designs and colors. Irrespective of the kind of case you want, you will get one that fits your demands. The same goes for the colors too. If you love matching stuff, you can get cases in several colors to match your bags, clothes, or even shoes.
Convenient viewing angles
Although iPads are not really heavy, it is difficult to hold them for a long time, especially when you are reading, typing, browsing, or watching videos. Some iPad carrying cases are made in a way that allows you to adjust them on a table or even on your bed. You get to relax and enjoy whatever you are doing without having to hold your device for the entire period. Some of the cases allow you to adjust your device at both portrait and landscape orientations.
Saves battery
Everyone loves it when they can use their mobile device for a long period before charging. Unfortunately, when your screen is on, it consumes a lot of battery. Fortunately, an iPad carrying case can help you save battery. These cases are designed to put your gadget to sleep when you close them. Your iPad wakes up when you open the case. This alone can save you a lot of battery power.
Easy to carry
iPads vary in size, and some of them are close to the size of a laptop. It is not easy carrying them around especially when you are holding other stuff. Getting a case that comes with some sort of handle makes things a lot easier.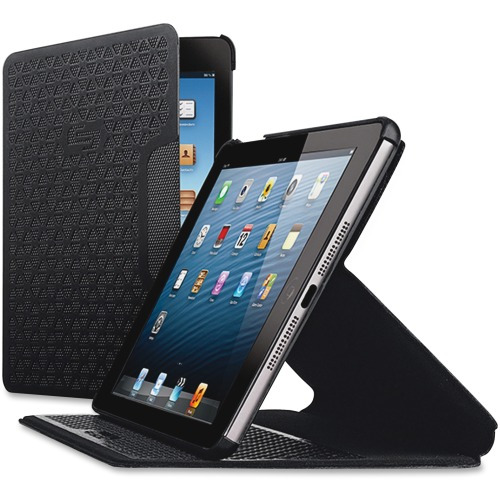 Slip-resistant
Most cases are slip resistant, and you won't need to worry even if you decide to handle it with wet palms. You also don't need to worry about it slipping off the table or other surfaces.
iPad carrying cases come in different shapes, designs, and colors. Each design or type prioritizes on one thing or the other. Some are designed with the heavy-duty user in mind while others are for the sophisticated user who only cares about beauty and style. However, all of them focus on providing maximum protection. Whatever your priorities are, you will get a carrying case to meet your taste. For more information, view source.