Irrespective of the size of your business, marketing is essential. Most small businesses run on a tight budget, and this makes marketing a huge challenge. But this does not mean that they cannot run effective marketing strategies. Here are five practical and modern small business marketing tips which are bound to bring impressive results.
1. Use email marketing
Email marketing is one popular form of getting information about your goods and services through to your customers. The good thing is that it is less expensive and quite easy to use. With this form of marketing, you can easily collect email addresses of potential customers by including pop-ups that encourage customers to add their email addresses. Email marketing allows you to share upcoming promos and new products with the customers.
2. Search Engine Optimization (SEO) and localization
It is essential to target potential customers when you are marketing your goods and services. Local SEO can help you to develop a robust online presence for local search. Local SEO will make it easy for customers to find you when they do local searches for the products or services you offer.
Claim your listing for local search directories on Bing places for business and Google's My Business. Claiming these listings are free and easy to do. If you do these things, people who make online searches for the products and services you offer will find you. You can hire SEO experts also to help you with local SEO.
3. Take advantage of social media
Every small business needs channels and pages on popular social media channels. Social media helps you to get closer to your customers. A large section of your customers are on social media, and they spend a lot of time there. This is why it is essential to promote your business on social media. With social media, it is easy to share content, images, and videos that will attract potential customers. It is also easy to interact with your customers on social media. Many businesses also collect feedback on social media. Positive feedback is a good advertisement for your business.
4. Work on your branding
Your website should look professional. Get a logo that truly represents your business. You also need to identify some standard colors for the goods or services you provide. Your colors, fonts, and logo should remind people about your business. Whenever you need to send out a message, tweet, email, newsletter, or even make Facebook posts, remember to add your standard colors and logo. These things should also be similar across the board.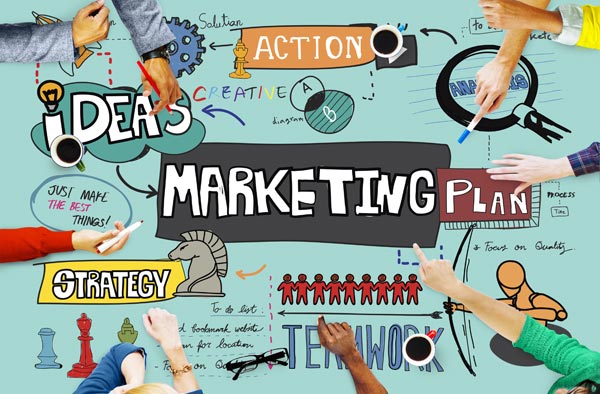 5. Use content promotion
Pay attention to the kind of content you share on your blog and social media channels. Be consistent in producing quality content that offers helpful information to your customers. Your content should be fresh and helpful. Once in a while, use paid promotion resources to push such content to ensure that more people hear about you.
These small business marketing tips will help you to put your business at the doorstep of your potential customers. For more information, visit: https://www.mafsb.com/